Please direct questions and comments to [email protected]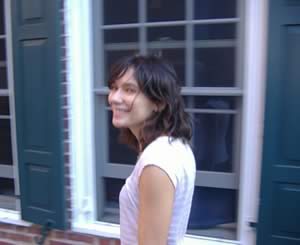 The Peace Development Fund (PDF) is the 'fiscal sponsor' for the Sylvia Bingham Fund (SBF).  It is a 501(c)(3) organization.  By clicking on the donation tab below, your tax-exempt donation will go to PDF with an automatic designation that it is intended for SBF.  If you go to the PDF website to make a donation, it will go to PDF but not be transfered to SBF's account.  As SBF's fiscal sponsor, PDF will periodically disburse to SBF funds donated to PDF and designated as SBF donations. SBF will then donate 100% of these funds to organizations it selects as fulfilling SBF's mission. SBF welcomes suggestions from family and friends who knew Sylvia to suggest organizations worthy of SBF support.
You may donate by check or online. If you want to donate by check, make the check payable to "Peace Development Fund" and, very important, write in the check's memo line "Sylvia Bingham Fund" If you fail to do this, the donation will simply go to PDF and not be transferred to the SBF account.
Send your check to:
Peace Development Fund
P.O. Box 1280
Amherst MA 01004-1280
You may donate online by clicking the Donate button below.
You will then be given the option of paying directly by credit card or with your PayPal account.
Thank you for your support of the Sylvia Bingham Fund,
Francoise Blusseau and Steve Bingham (Sylvia's parents)